The most populous and capital city of the German federal state of Bavaria, Munich stands with a population of about 1.5 million people from around the world. It is the third-largest city of Germany. Every year thousands of tourists visit Munich to enjoy the beautiful and significant places of technology, finance, art, culture and innovation.
Munich is ranked first in Germany and third worldwide to hold high standard and quality of living. The place has immigrants from all over the world and the city host numerous international restaurants from around the world including French, Chinese, Afghan and Indian.
Most of the Indian restaurants in Munich serve both vegetarian and non-vegetarian Indian food which fits the best for Indians who miss Indian food in Deutschland. An increasing number of vegan and vegetarian has also brought about too many restaurants serving only vegetarian food.
Munich not only has many Indian restaurants but also has a bunch of markets which serve desirable, fresh and inexpensive places which are the best alternative to restaurants and cafes. There are many street sellers which sell fresh fruits, snacks and ice cream all round the year.
These Indian restaurants are not only visited by Indian but German contribute a lot more towards making Indian restaurants successful because of the flavours and incredible taste they serve. We have listed down some of the Top Indian restaurants in Munich which you should grab a meal at.
We have listed down some of the Best Indian Restaurants in Munich: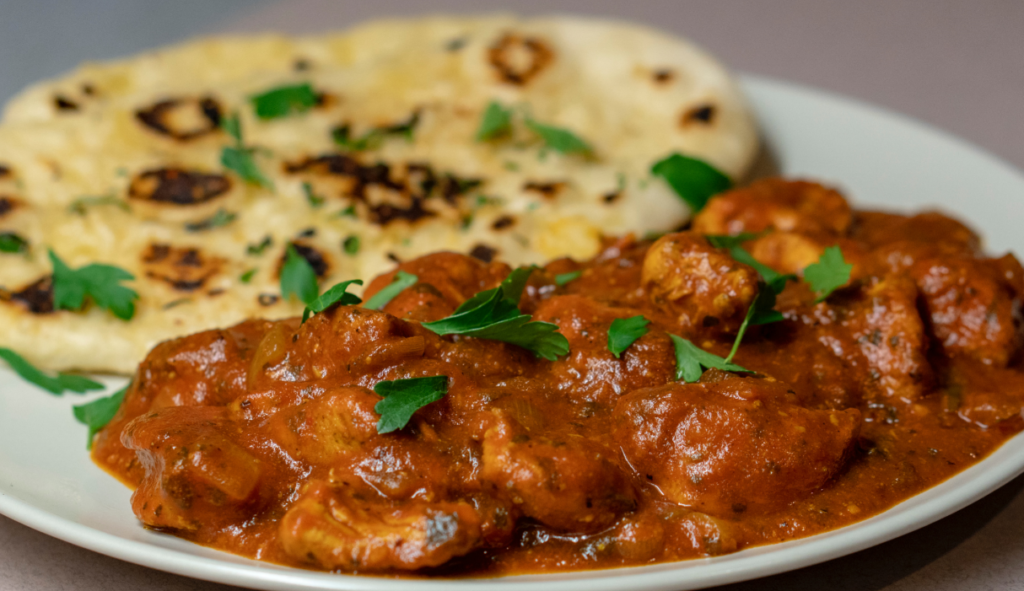 Maharani
Maharani, as the name suggests, has a touch to all its Indian dishes. They serve everything from every part of Indian, right from North Indian, South Indian, Chinese and many other dishes which will take you back to the Indian land.
The Maharani Thali which they serve is the best offering which includes veggies, chicken, lamb and other combination of dishes served with roti/naan and rice.
The best part of visiting Maharani is the papad which they serve with three different flavours of chutney and they are 100% lip-smacking. The taste, ambience and the style of serving are purely like the ancient Indian style of Maharaja and Maharani having the meal with brass plates and dishes.
The Mango lassi is a dessert without which the meal at Maharani cannot end with, a thick flavourful mango delicacy which makes the best dining experience.
Timing: 11:30 am to 3:00 pm and 5:30 pm to 12:00 am.
Location: Rottmannstraße 24, 80333 München.
Price for Two: INR 3600 / 40 Euro.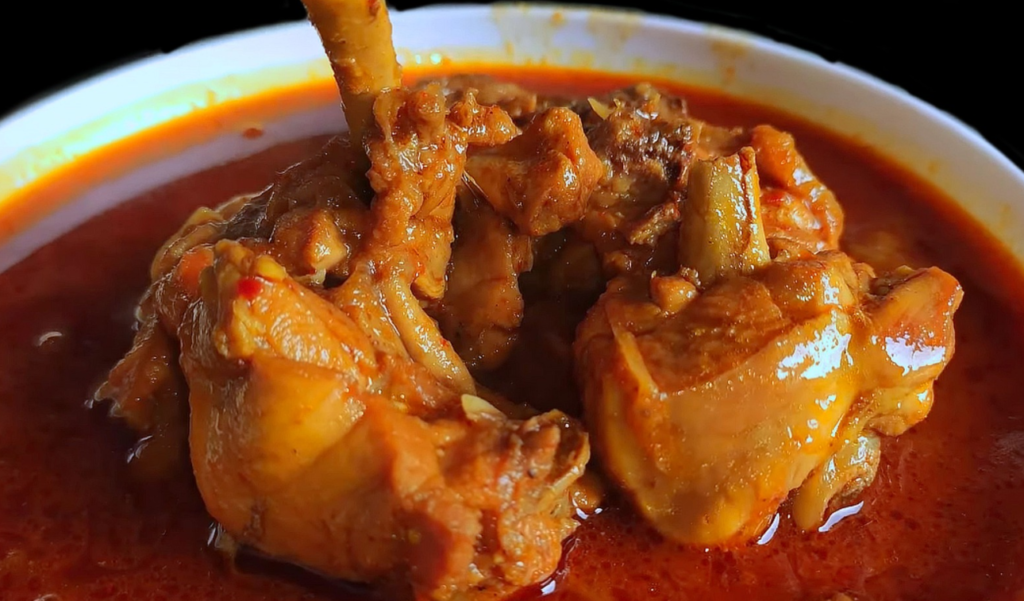 Kashmir Inn
Kashmir Inn serves authentic Indian cuisine from Norther part of Indian and the Kashmir region. They have a great experience of cooking for more than over a decade and it is a good place for those who love the aromas of Indian preparation and spices.
The restaurant serves unique flavours offering a large variety of speciality and dishes from the subcontinent. Serving everything from lamb, chicken curry to fresh vegetables and other preparations made in almond and saffron sauce which brings in the best of Indian food which you will not be able to stop yourself from having the taste.
Kashmir Inn is located near Marienplatz in Munich and offers great culinary journey and dining experience.
Timings: 11:30 am to 2:30 am and 5:30 pm – 11:00 pm.
Location: Rosenheimer Str. 4, 81669 München.
Meal for two: INR 4,000 / 45 Euro.
Surya Restaurant
Looking for or missing the South Indian food in Germany? Surya Restaurant is dining where one can relish the alluring and tasty world of Indian cuisine.
Surya should be in your list if you are missing the flavour of South India. This is the place which serves dosa and idli sambhar. They also have much other food delicacies in their menu which include everything from veggies, chicken and lamp preparations.
Timings: 11:30 am to 3 pm and 5:30 pm to 12 am
Location: Max-Rothschild-Straße 10, 81825 München.
Meal for two: INR 1,500 / 20 Euro.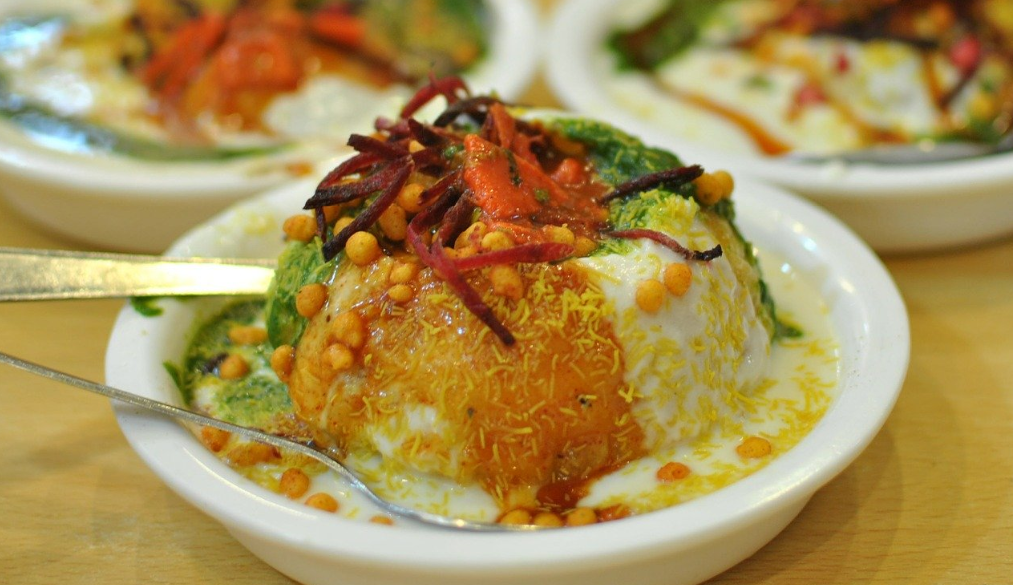 Jaipur Palace
Jaipur palace is among the Indian eateries in Munich Germany that won't just take your taste-buds through the rich and profound smells of Rajasthan, also help you to remember the rich state with its style and atmosphere.
On the off chance that you enjoy fascinating dishes, top-notch ingredients, and delicious recipes, at that point, you unquestionably need to visit Jaipur Palace.
They offer a good variety of Indian dishes, and together with the rich smell of the nourishment, the restaurant genuinely enables you to encounter the full scope of kinds of Indian food delicacy.
The restaurant serves Indian and Asian food including choices for both veggie lover and non-vegetarian lovers, serving a portion of the specialities to fame from the distinctive piece of India while keeping the taste and ingredients unblemished.
Timings: 11:30 am to 2:30 and 5:30 pm to 11:00 pm.
Location: Leonrodstraße 20, 80634 München.
Meal for two: INR 4,000 / 45 Euro.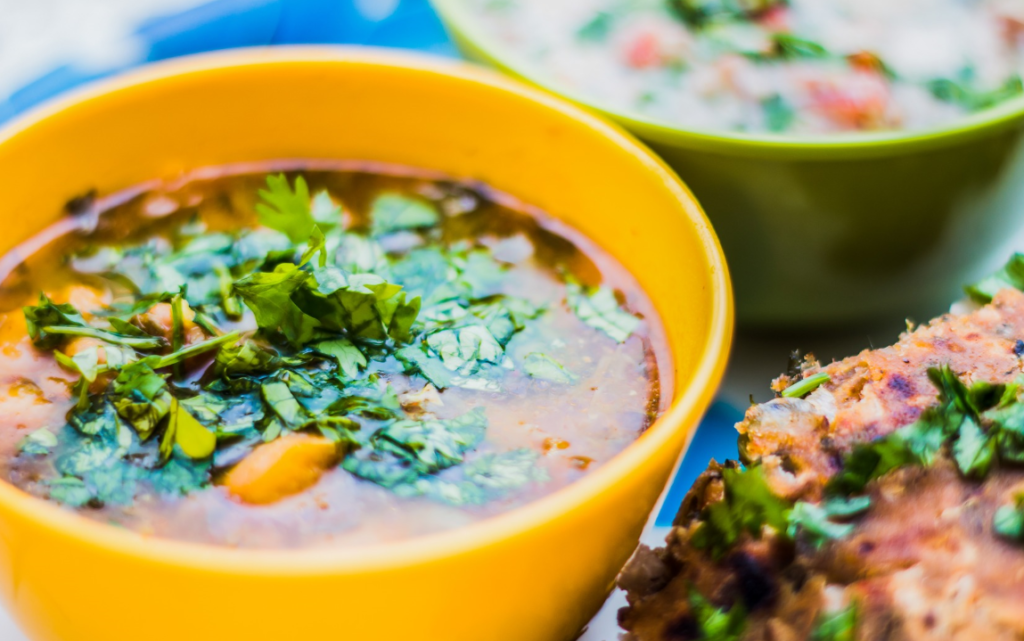 DHABA Indisches Restaurant
Dhaba Indisches Restaurant is one of the best Indian restaurants in Munch which serves the purpose for Indian food. The restaurant has a great subtle connection of modern cooking and Indian home-style cooking of food.
The dishes starting from starters to main course and desserts are served in shrewd interior enhancement with a significant amount of decoration and Indian statues.
The restaurant's mantra is based on the zest decent variety, equalization, and healthiness to appreciate the flavour of India in the core of Munich.
Timings: 11:30 am to 2:30 pm and 5:30 pm to 11:30 pm (Monday to Friday), 5:30 pm to 11:30 pm (Saturdays), 12:00 pm to 11:00 pm (Sunday).
Location: Belgradstr. 16, 80796 Munich.
Meal for two: INR 4000 or 45 Euro.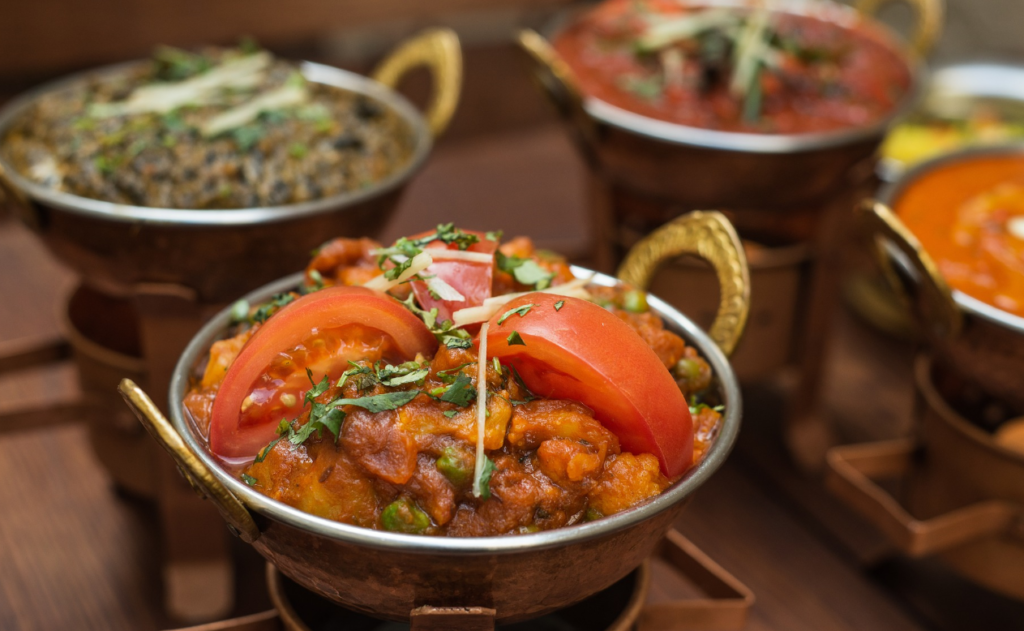 Indian Mango
This is a budget place in Munich where you can have a variety of South Indian food from their broad listing of traditional south and north Indian food in the menu which is all prepared freshly on order.
Indian Mango also has a wide range of vegan offering which is been listed on their vegan menu card. The restaurant also offers a great range of alcohol and wines.
Timings: 11:30 am to 3:00 pm and 5:30 pm to 10:30 pm (Tuesday to Friday), 12:00 pm to 11 pm (Saturdays, Sundays and Holidays) Mondays Closed.
Location: Zweibrückenstraße 15, 80331 Munich.
Meal for two: INR 800 / 20 Euro.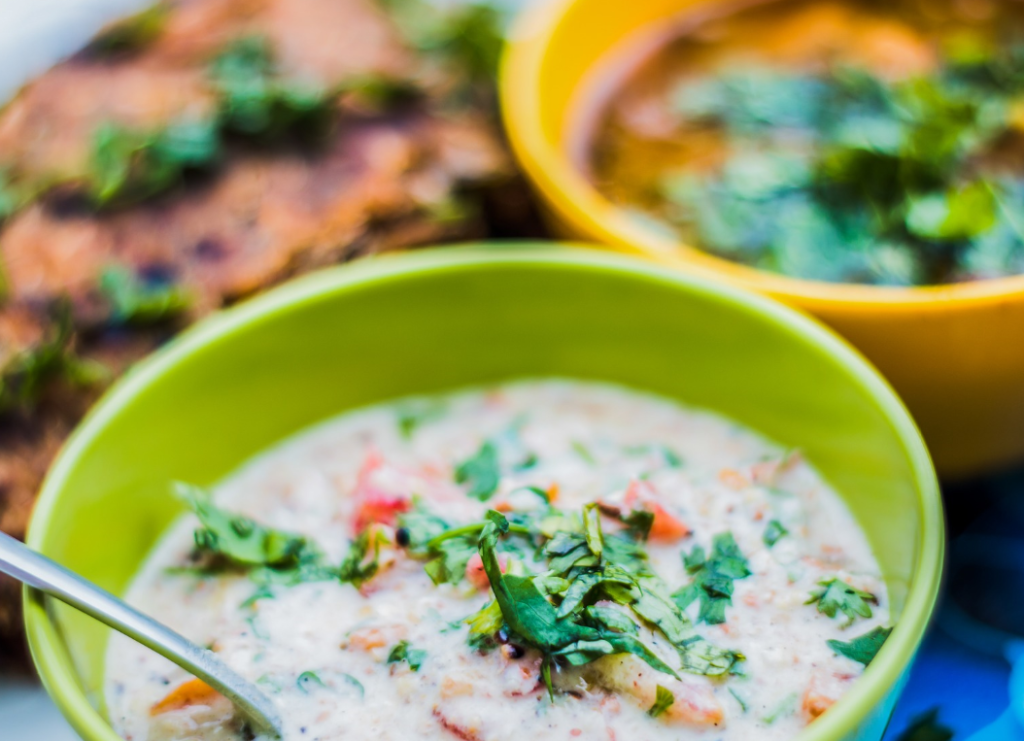 Natraj
Natraj restaurant in Munich serves a variety of non-vegetarian and vegetarian foods which can satisfy the hunger. The place has a cosy interior with great Indian art all over the place.
Make a point to visit Natraj during summers, because they offer a great outdoor sitting experience and dine-in option in the garden. Natraj can be listed in the best places to have an Indian lunch in Munich.
Timings: 11:30 am to 2:30 pm and 5:30 pm till midnight and on Saturday at 5:30 pm till midnight.
Location: Nymphenburger Str. 26, 80336 Munich.
Meal for two: INR 3,500 / 40 Euro.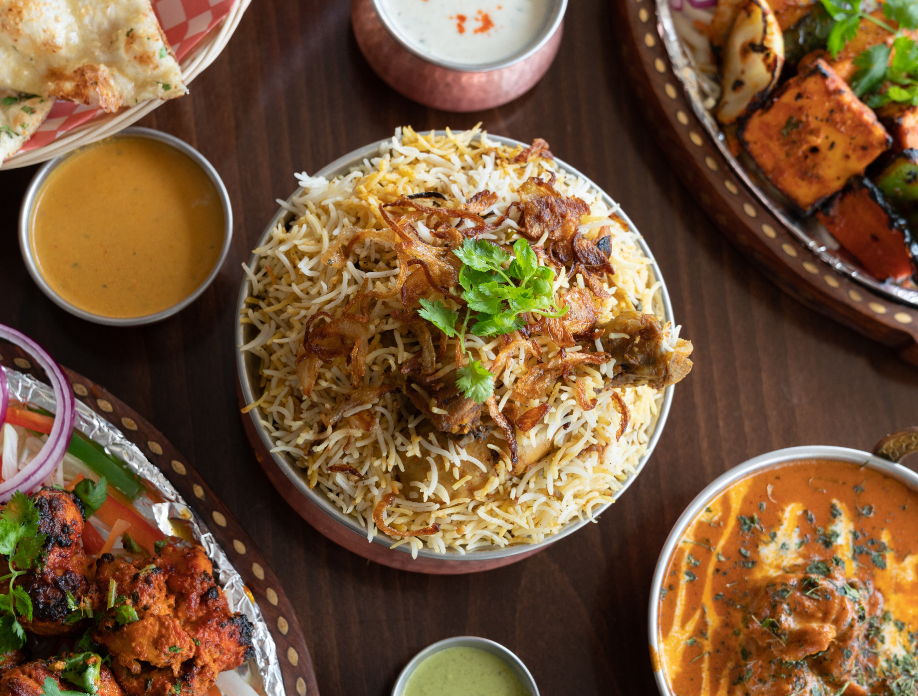 Swagat Restaurant
Another choice for a best Indian restaurant in Munich that tops the rundown is Swagat Restaurant. The eatery is themed out on picking the correct flavours and cautiously mixing the right flavour while bringing you near the old Indian tradition, lovely mood and friendliness.
They offer not just different chose non-veggie lover specialities from whole India yet additionally a huge determination of vegan dishes.
Timings: 11:30 am to 2:30 pm and 5:30 pm to 1 am.
Location: Prinzregentenpl. 13, 81675 München.
Meal for two: INR 3,500 / 40 Euro.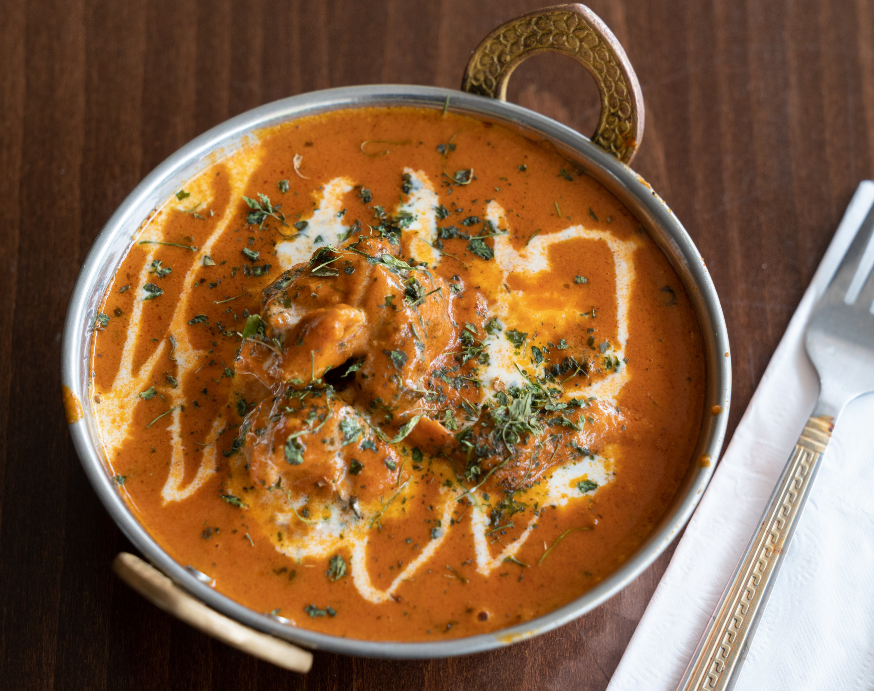 Garam Masala
Very much fond of north Indian cuisine? Garam Masala is one of the Indian restaurants located near Marienplatz in the heart of the city which give you an authentic Indian flavour with a perfect combination of spices.
The restaurant offers a variety of vegetarian and non-vegetarian foods listed down on their menu. The place has maintained its taste and the cooking style bringing authentic India taste to your table.
You can surely visit Garam Masala if your craving to have great authentic Indian flavours in Munich.
Timings: 11:30 am to 11 pm.
Location: Radlsteg 1, 80331 München.
Price for two: INR 3,500 / 40 Euro.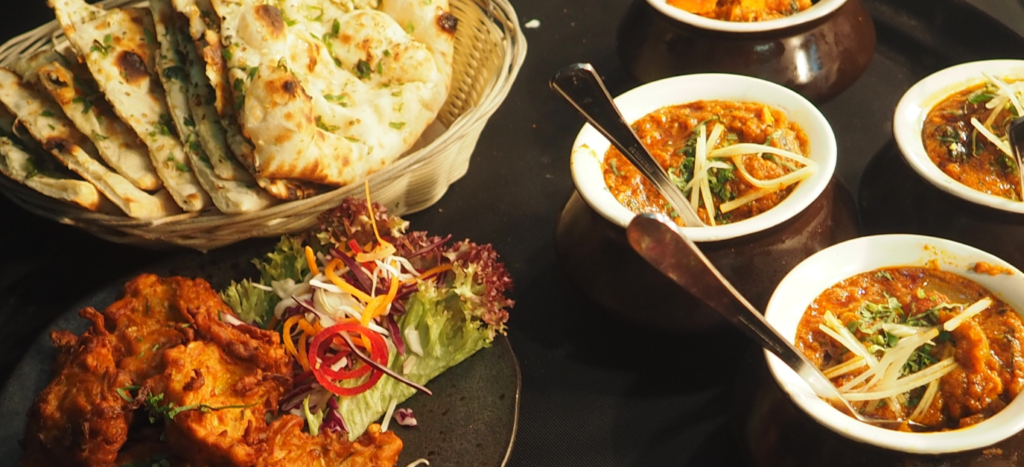 Ashoka Indian Cuisine
Ashoka serves you the spices which are brought regularly from India. The restaurant serves the right taste and flavour with cooking done in the Indian style.
The menu has a wide range of variety and dishes from different parts of India. If you visit Ashoka Indian Cuisine, you can enjoy a range of cuisine and the best dining experience.
The restaurant is well located in the centre of the town and is connected with all means of transportation.
Timings: 11:30 am to 2:30 pm and 5:30 pm till 11 pm.
Location: Wolfgangstraße 19, 81667 München.
Meal for two: INR 4,000 / 45 Euro.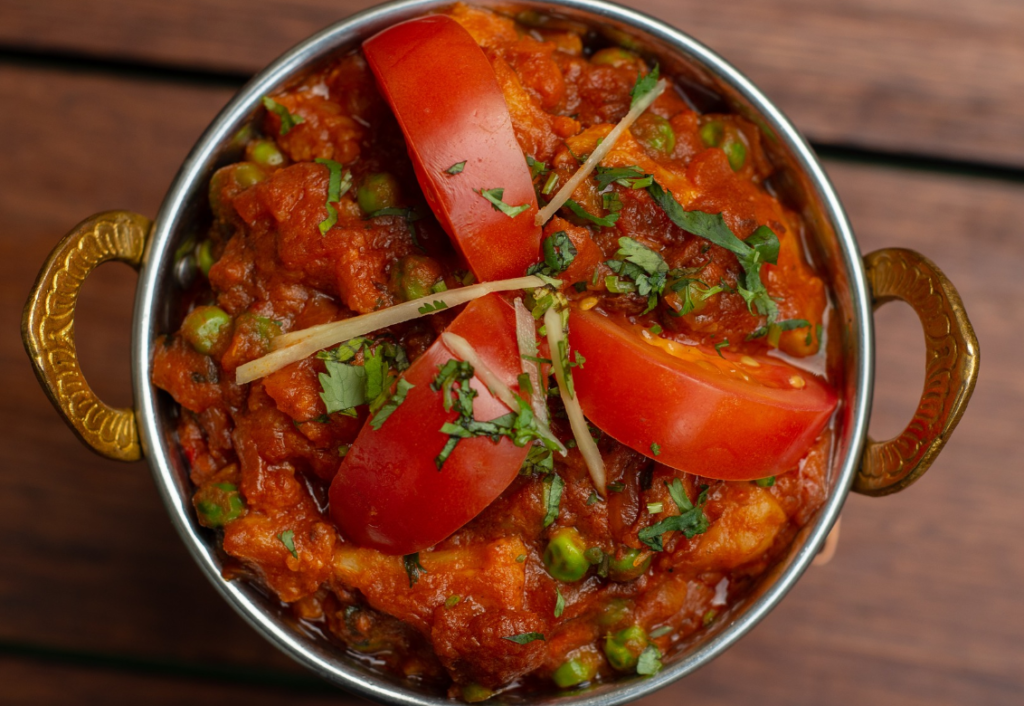 Mataji's Kitchen
As the name suggests, this restaurant serves excellent vegetarian Indian food with rating to be one of the best Indian restaurants in Munich. The menu here has all kind of vegetable and vegan dishes prepared in best Indian spices with use of all organic products.
Although Mataji's Kitchen has a wide variety of vegetarian menu, the place also offers meat and fish specialities. The dining experience here is up to the mark with all food cooked based on Indian recipes.
Timings: 11:30 am to 2:30 pm and 5:30 pm to 11:00 pm.
Location: Schleißheimer Str. 121, 80797 München.
Meal for two: INR 1000 to 1800 / 15 Euro to 25 Euro.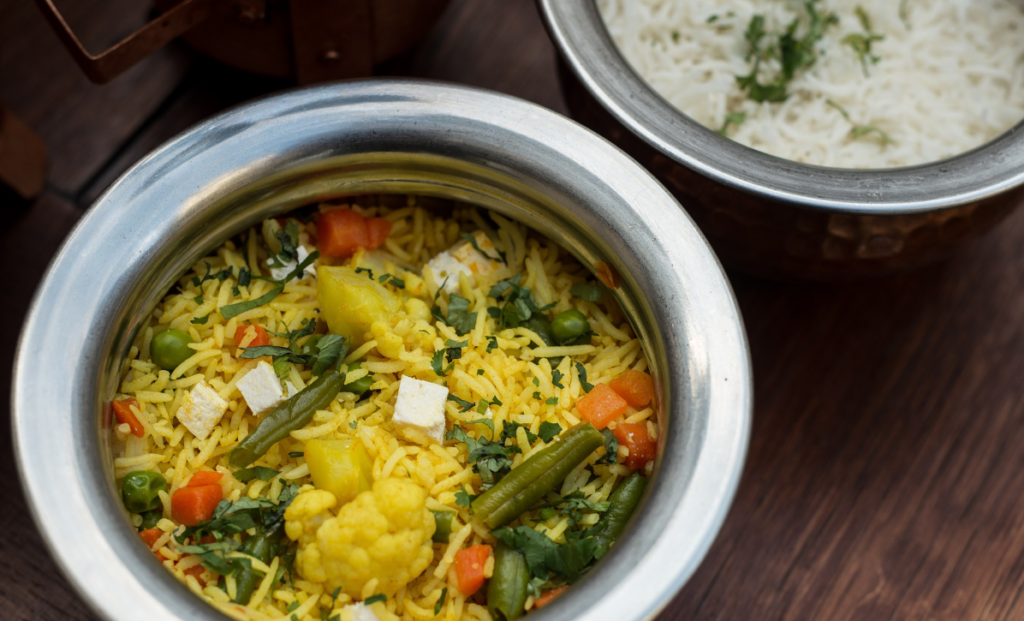 Ganga Restaurant
A great value for money serving restaurants in Munich. Ganga Restaurant is another great option for vegetarian places in Munich. The ambience is calm and quiet while the food being flavourful.
The menu here ranges from Asian to Indian, all dishes been served here are just made to perfection. You can have a great time here with family and friends.
Timings: 11:30 am to 3:00 pm and 5:30 pm to 12:00 am.
Location: Baaderstraße 11, 80469 München, Germany.
Price for two: INR 3,000 / 40 Euro.
Goa Restaurant
Goa Restaurant is one of the famous places which has become popular in its locality. Many Indian visits this place to have Indian food. The place is nice and cosy, with menu listing from Indian to Asian food delicacy.
Goa is not only famous for its fish and meat preparation but they also serve some good vegan and vegetarian options. Goa offers authentic Indian flavours and supreme taste.
The place is most of the time crowded, so make sure you reserve your table and enjoy your Indian food in Munich.
Timings: 11:30 am to 2:30 pm and 5:30 pm to 11:30 pm, Saturday 5:30 pm to 11:30 pm.
Location: Thierschstraße 8, 80538 München.
Price for two: INR 1600 / 20 Euro.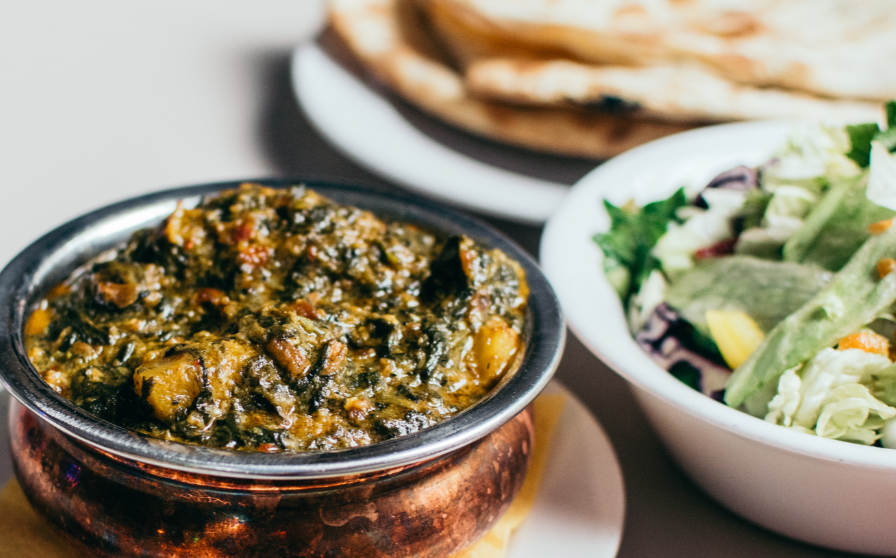 Royal Indian Restaurant
Royal Indian Restaurant serves the best authentic cuisine leaving behind the Munich mainstream. They serve your food-based upon your choice of spices and the way you would like to have any dish, so it's more like freshly prepared food on order.
When you visit this restaurant you are very often to meet a largely Asian audience enjoying the meal here. The place serves a pleasant atmosphere with warm light and candles on the table.
The menu not only includes all the classic flavours of India but some usual preparation of lamb and chicken in the Korma, Tandoor or Nilgiri style. The restaurant also runs many offers all round the very and stands out with positively in many respects.
Timings: 11:30 am to 2:30 pm and 5:30 pm to 11:00 pm.
Location: Westendstraße 117, 80339 Munich -Schwanthalerhöhe.
Price for two: INR 1800 / 25 Euro.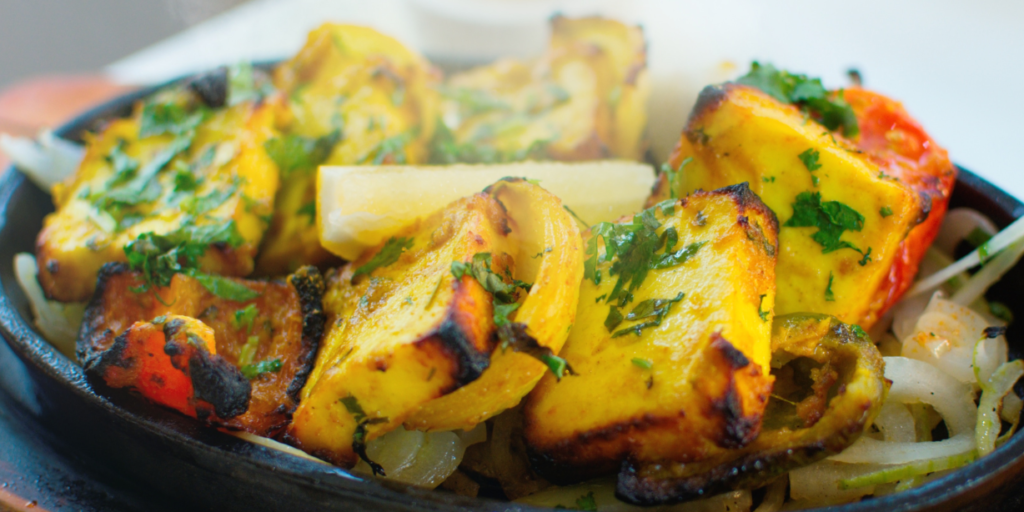 Indian Village
Indian Village is one of the Indian restaurants in Munich which beliefs to serve the best culinary experience with its Indian cuisine and a variety of well-known and unknown dishes, season with exotic ingredients, various fragrant and cooked always with fresh ingredients.
They are good at what they cook and serve, with the guarantee to have water flow in your mouth with the aroma of dishes been prepared. Also, make sure to order mango lassi when you are at Indian village to start your course of a meal.
Indian Village runs promotional offers in which they serve lunch at just 6.90 Euro per person
Timings: 11:30 am to 2:30 pm and 5:30 pm to 11:00 pm.
Location: Feldmochingerstr. 226, 80995 Munich.
Price for two: INR 1600 / 20 Euro.
We have listed down some of the several other Indian restaurants in Munich which serve the authentic and finger-licking Asian and Indian food. If you are on a trip to Munich or staying in Munich, make sure to visit any of these Indian restaurants and enjoy the flavourful meal away from homeland. The homely atmosphere with good vibes and aroma of Indian spices will make you feel at home.
Munich is one of the best places to visit in Germany and also very popularly know for its Oktober Beer fest and Best Christmas Markets in Germany. Make sure to put Munich, Germany in your bucket list if you are planning for a vacation aboard and keen to explore new places.
All rights reserved.
Follow us on Instagram: Unexplorededges
Like us on Facebook: Unexplorededges