Kolhapur the city which is an important center and plays a major role has a business center for the district. It is also a well-known tourist place with many tourist spots within the town and all around Kolhapur. Being just a few hours away from Goa. Kolhapur has been an over-night halting destination for travelers. Kolhapur is the birthplace of the famous chicken and mutton cuisine.
If you are in Kolhapur and looking out to find an affordable, luxury and convenient property for an overnight stay make sure you visit Treebo Balaji Residency. The hotel is located in the main town and very near to Shahu Maharaj Railway Terminal. The property is at a walk-able distance from the famous Mahalaxmi Temple. Well connected with local transport. There is a bus terminal as well as auto rickshaw stand just outside the property.
Treebo Balaji Residency serves the purpose well. It is a huge 3-star hotel with two storeys and multiple rooms. There are rooms which can accommodate two to five people. There is also dormitory service but was not in operation. We were informed that it will soon be available for booking. The property is located close to hospital, offices, main market, stores and corporate offices, making it an ideal place for business travellers, couples, families, medical tourists.
Treebo Balaji Residency Rooms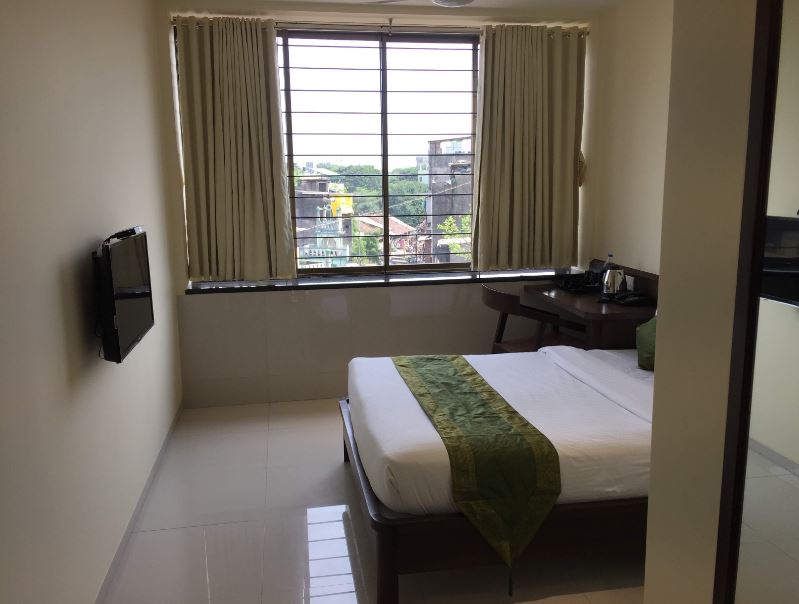 We stayed in a room for two and must say it was quite huge. Everything was up to standards. The room had a huge window which came with a great view of the city. There was a flat-screen TV with DTH connection, Air conditioner, a good cosy huge bed, wardrobe, study table with chair. There was an electric kettle with provision to make tea and coffee. The bathroom was elegant and spotless with hot water facility and Treebo brand toiletries. The rooms also had complimentary Wi-Fi and Free Breakfast.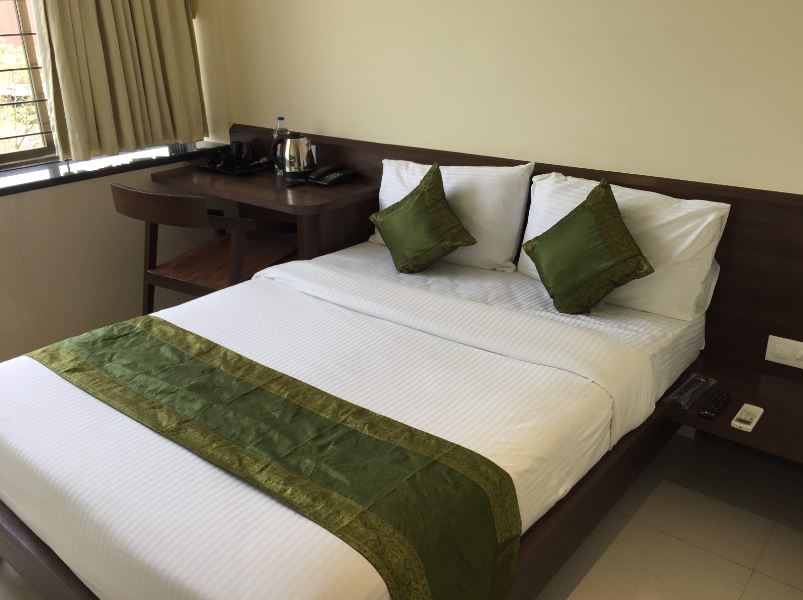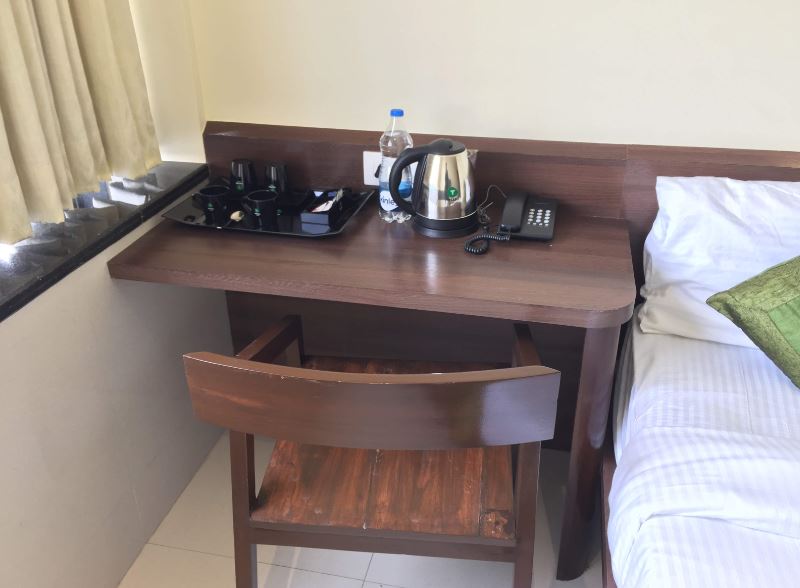 Finding the location of the Hotel won't be a difficult task. Google Maps location is very accurate and guides you to the exact location of the property. There is a good amount of parking space just in front of the hotel, so there are no parking issues.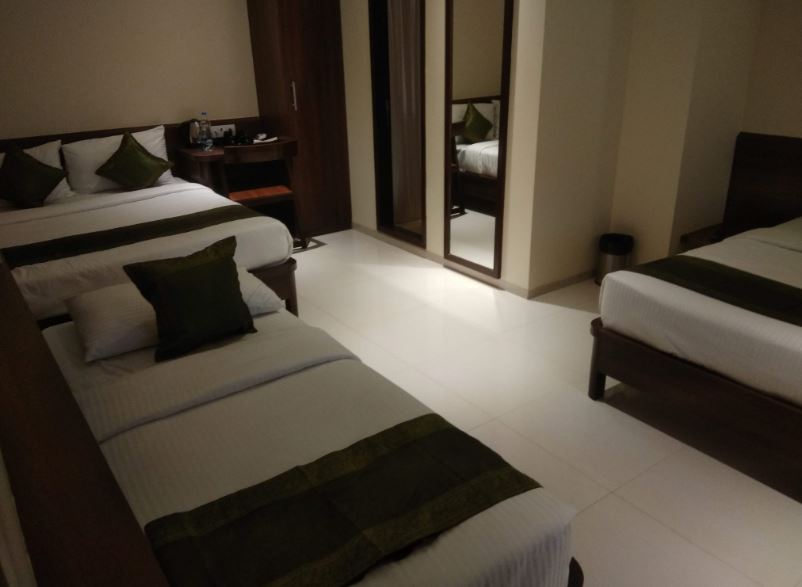 The beds were cosy and good. Comfortable enough for two. The room was very clean and neat. The bathroom was kept spotlessly clean. Coming to the meals at the hotel, the stay offers only complimentary breakfast. For lunch or dinner, you need to find out some local restaurant. But we decided to order food in the room from a nearby restaurant. The delivery was made at the doorstep, The staff at the hotel was very kind and supportive.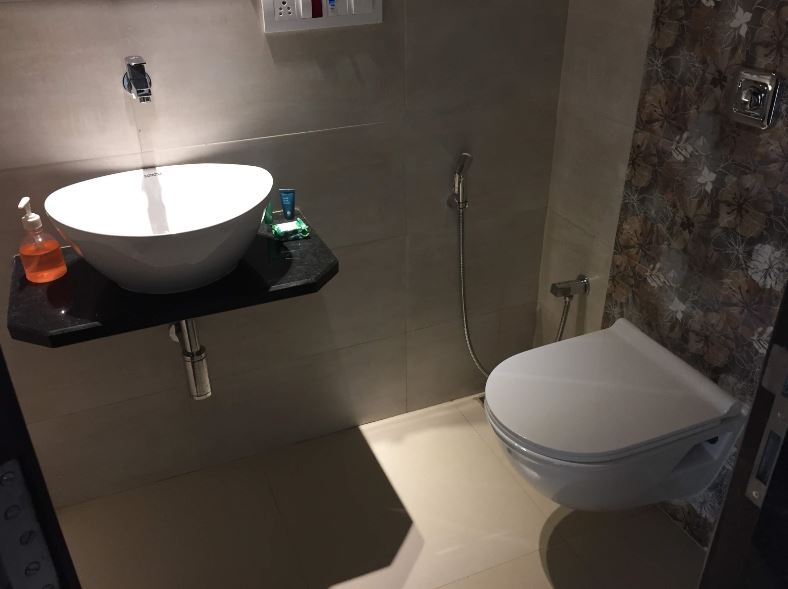 Breakfast at Treebo Balaji
The property serves breakfast from 8 to 10 am in the morning at their rooftop sit out area. The morning breakfast had 2 main courses, Fruits juice, Tea and Coffee. There was also an option of Bread with butter or jam. It was served hot and the breakfast was tasty.
Treebo Balaji Residency is a great property with affordable pricing. It offers a very comfortable stay and is highly recommended if you are visiting Kolhapur. The price at which the place offers a stay with complimentary breakfast does make justice. Treebo Balaji Residency can be booked on the Treebo Website or Booking.com.
Disclaimer:
This blog is a narrative of my experience. These are my personal views, you are most welcome to accept or deny the same. I've got no affiliations with the restaurant nor I'm doing this as a part of a paid promotion. I have not lifted, copied or plagiarized it from any source either. However, I have done my due diligence via publicly available information on the internet.
All rights reserved.